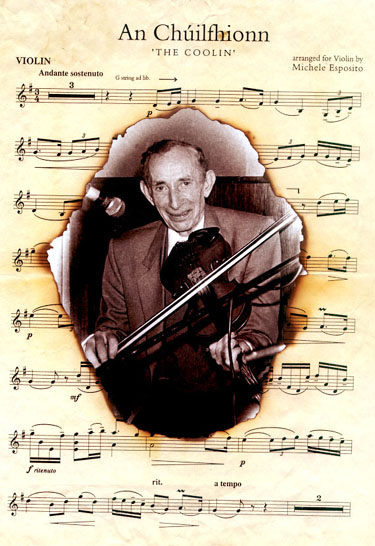 Concert to honour pupil during 1995 'Master's' Festival
A concert featuring the best traditional musicians in the country is being planned - for the Kerry town of Castleisland on Saturday night (Oct 28) at 7.30pm at the River Island Hotel during the forthcoming Patrick O'Keeffe Harvest Music Festival to honour the memory of the late Jerry McCarthy who died last April.
Regarded as one of the finest exponents of the Sliabh Luachra style of fiddle playing and a father figure to traditional musicians at home and abroad - Jerry McCarthy's support was instrumental in turning the plan for the first O'Keeffe festival in October '93 - into a reality. A native of Gortgloss, between Castleisland and Scartaglin, he spent the greater part of his working life in Dublin.
A veteran of several television appearances, radio shows and concerts in various parts of the country and abroad, Jerry was one of O'Keeffe's most accomplished pupils and carried a wealth of stories about the 'Fiddle Master' - as O'Keeffe later became known. As a result of his many trips back to Castleisland in recent years, he cultivated a whole new generation of admirers through his musical prowess and his generous, gregarious nature.
His final visit home came less than a month before his death - to honour his long-time friend, RTE broadcaster, Ciaran MacMathúna - who was honoured in the town last March. Festival organisers, Mary Jones and Mike Kenny felt that his influence and friendship was such that his passing could not be ignored and set about the task of tailoring a fitting tribute during the O'Keeffe weekend.
Main Founder Member's Address Contacts Letter from Ciaran MacMathúna
Tribute to Jerry McCarthy 1995 Patron's Page
Accommodation Press Release 2001 Past Releases